Section: wooden gates
Large Wooden Gates, Exeter, Devon
A very wide pair of steel framed gates with Iroko hardwood T&G infil stained in Walnut Sikens. Steel framed gates are a better solution for the wider gateways as they do not twist or sag with time. Any shape or size can be made, please fill out the enquiry page at the top for us to provide a quotation.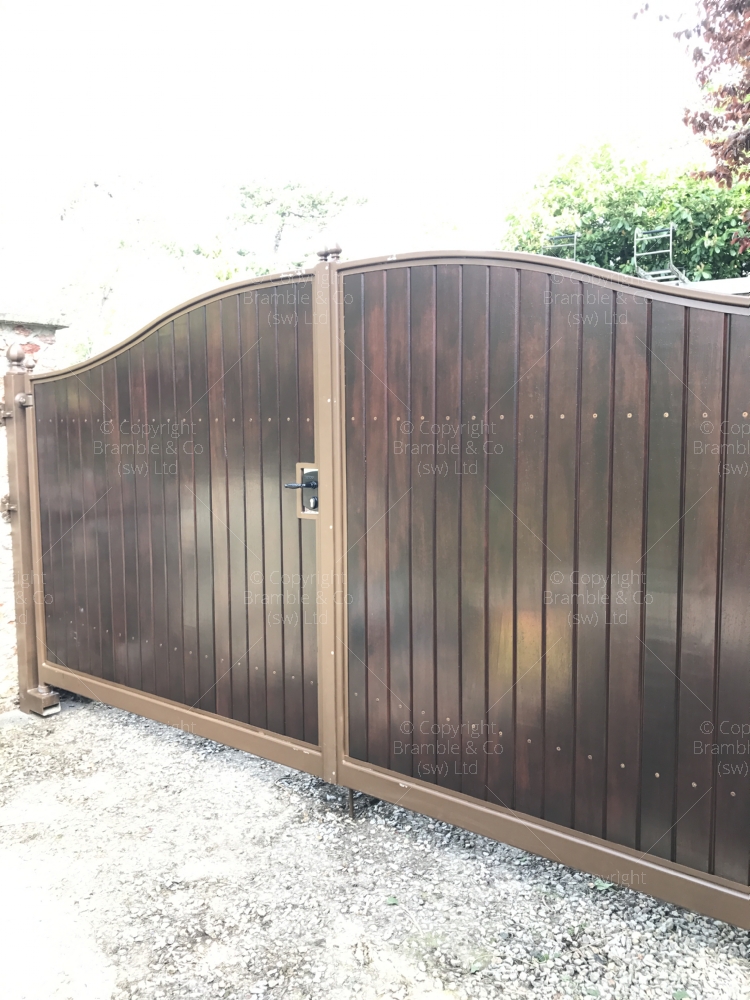 Dimensions: 4500mm wide x 1800mm high
Price from: Depends on wooden infil, soft or hardwood.
Colour/finish: Choice of colours
Reference: Please quote 835 when referring to this photo.
[ Previous ]