Section: shutters and grilles
Window Grille, High Vision, South West.
Roller Grilles for commercial protection with very high light transmission in business parks in Somerset. The Seceurovision 9000, the new generation of roller grille - very tight coiling and alternative link patterns and spacing, gives outstanding light transmission. Internal use. Strong extruded aluminium roller grille. Delivers up to 69% vision. Medium security retail / office / commercial applications. Spans up to 5000mm. 150mm or optional 75mm vertical link spacing. Corporate logos can aslo be included. Solid slats can be added to further enhance security. Electrically operated for effortless and reliable retail security management.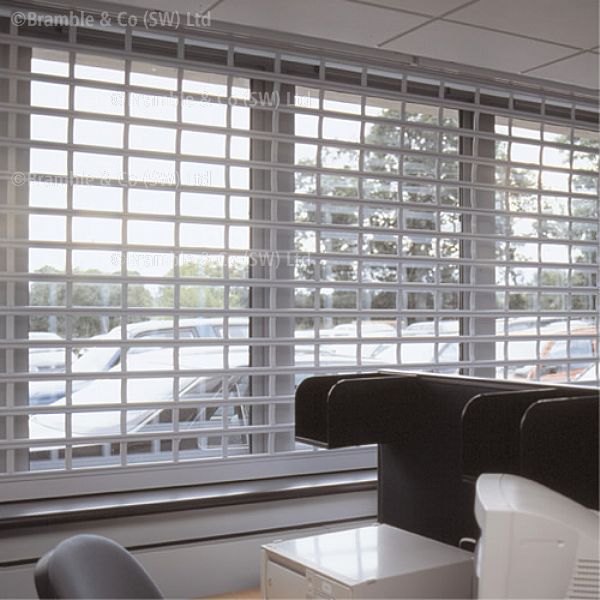 Reference: Please quote 437 when referring to this photo.
[ Previous ]