Section: shutters and grilles
Shop Window Shutters, Grilles, Somerset, Devon, Exeter.
A SeceuroGuard 1000, Retail Security with maximum vision for shop windows. Elegant good looks with a heart of steel - the SeceuroGuard retractable security gate system combines a classic appearance with the highest level of protection, idea for your home or workplace. Designed to keep intruders out while letting maximum light in, they are perfect for patio doors and French windows and any other vulnerable ground floor doors or windows.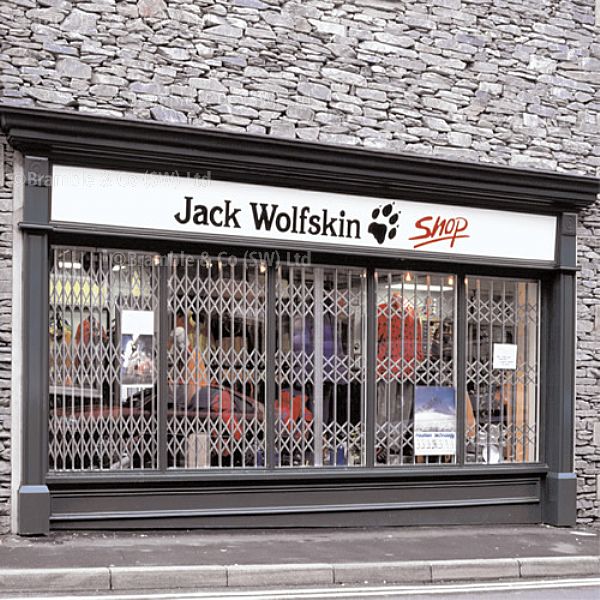 Reference: Please quote 432 when referring to this photo.
[ Previous ]